As self-isolation restrictions continue across the country, we have never spent as much time at home as we are at present. This time has given us an opportunity to evaluate how our houses are performing. Many of us may be grateful to be able to find refuge and solace in carefully curated homes. While others may be coming to the realization that certain aspects of their home are falling short in terms of functionality. In light of this pandemic, we will discuss 5 key architectural features within the home that may need re-evaluation once normality is restored.
Self-isolation
1. Open Plan Living has Drawbacks
Open plan living is an architectural trend that emerged in the 1950's and became extremely popular in the 1990's. The concept was first promulgated to accommodate our increasingly informal lifestyles; it is a means of integrating our living spaces to promote a sense of sociability and unity. However, with the entire family in the house all day, open plan living may suddenly seem rather claustrophobic and acoustically challenging. There are simple ways of solving this issue. Adding a retractable partition into the design means that you can have privacy without losing the open plan concept.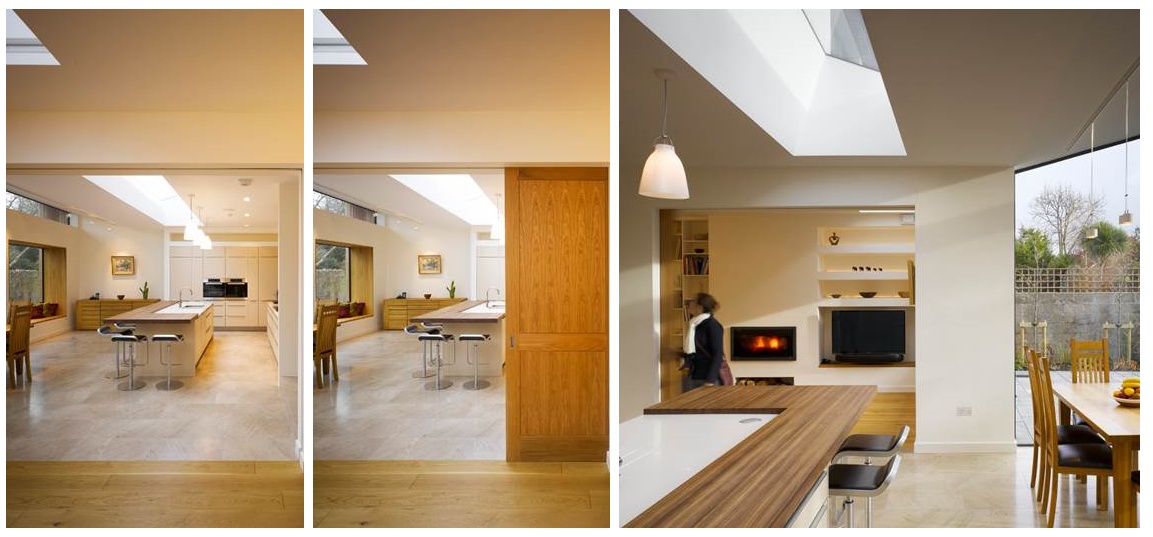 2. The Importance of Natural Light
Light has always been a vital architectural feature, however in current times, its importance has really been brought to the forefront. As we are confined to our homes, some of us may feel trapped and lethargic. Sunlight is a great natural mood enhancer. Having cleverly placed windows that allow light to flood into your home is highly instrumental in boosting your mental health. Have a think about how much natural light your home gets. The addition of a single skylight over your kitchen island or bathroom sink could completely transform the illumination of that space.
3. Good Storage is Vital
To avoid unnecessary trips to supermarkets, a lot of us have been buying our groceries in bulk. Having a place to put all of the extra rations might be proving difficult for some. Consumer behavior has shifted in recent years; the concept of weekly grocery shopping is dying out and being replaced by daily food shops instead. This type of purchasing behavior may be inadvertently influencing our interior design choices; causing us to neglect the importance of food storage options. However, shopping patterns may reverse as a result of this pandemic, making kitchen storage more popular than ever. Take this time to evaluate your own storage options to determine whether they are sufficient. We might be set to see a rise in pantry-style storerooms in the coming years.
This lockdown has also seen an increase in 'off-trade' wine sales – it might be finally time to start considering that home wine store that you have been dreaming of. Of course, this surge in alcohol sales may be short lived but it's better to be safe than sorry!
4. The Importance of Outdoor Living
Self-isolation has really highlighted the importance of outdoor living spaces. We are beginning to value and appreciate the outdoors a lot more during this time. Whether it is a rural garden terrace or an urban apartment veranda, you may find that you are suddenly utilizing the space more. This affinity for spending extra time outdoors may very well continue after the social distancing restrictions have been lifted. Hence why now is good time to access the functionality of your outdoor living space.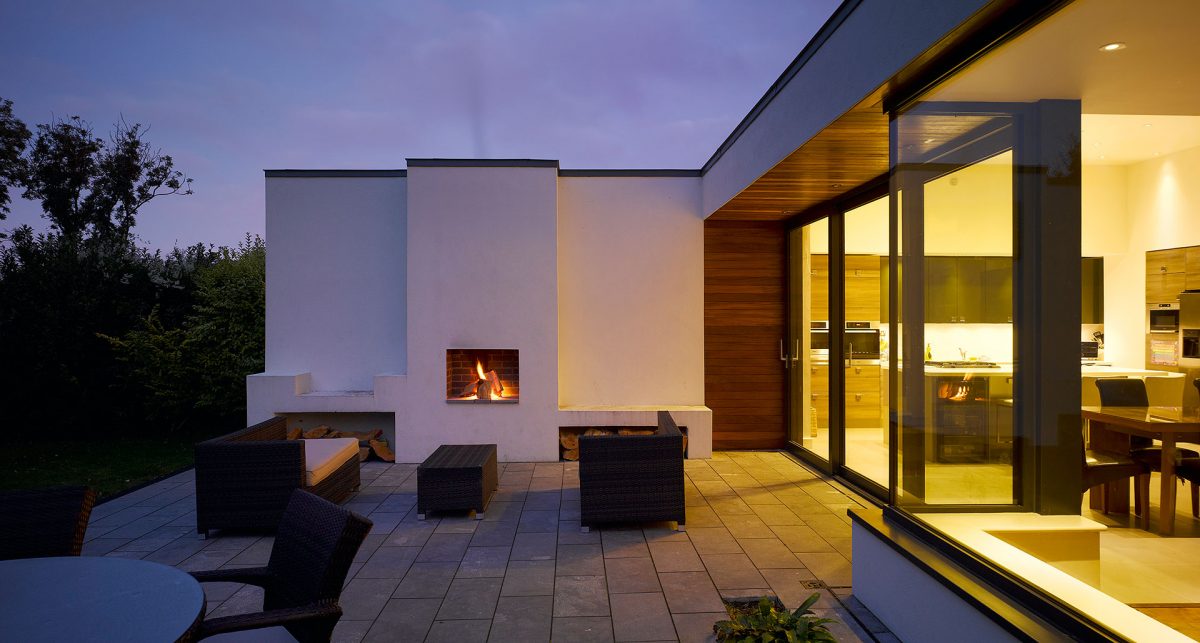 5. Energy Efficiency is a Priority
Now that we are spending a lot more time in our homes, many of us may notice an increase in our energy bills. Energy efficiency is not a novel concept; however, it might become more of a priority for many people once the restrictions have been lifted. There are many ways to make your home energy efficient, including: the installation of PV panels on roofs, upgrading windows for better insulation and the addition of zones within your heating system (this allows you to heat spaces within your house individually).
Use this time of self-isolation to really get to know your home, how well is it performing during this lockdown? If you are noticing that there are some changes that you would love to make once the restrictions have been lifted, write down all of your ideas. Mood boards are an extremely powerful visualisation tool, they help to conjure up an idea that may be otherwise difficult to convey. Creating mood boards is also a very enjoyable way to pass the time – give it a try, it might even ease your cabin fever.